Saraswathi is versatile and dynamic Thanks to a powerful modular template framework.
Framework acts as a scaffolding to create any design to suit any purpose.With 100's options to tweak such as color, layout, width and widgets no two WordPress website using Saraswathi theme has to ever look the same.
Stride into the Future
Framework that makes Saraswathi powerful also makes it ready for the future.
Content First Design
Our approach to let content be the king.Your content will be at the centre of the focus across devices and screens, communicating your content's message in a consistent & user friendly manner without distraction from unnecessary design elements.Nothing more or less, theme only includes things that is needed to achieve this goal.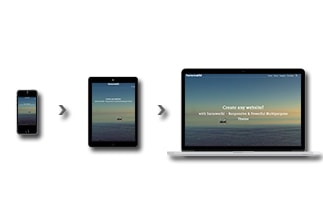 Mobile First
We made Saraswathi for mobile first. Every pixel designed to progressively scale and remain consistent in performance on all devices, paving way for engaging user experience.
WYSIWYG
"What You See Is What You Get" theme options, built exclusively using Theme Customization API to deliver a seamless real-time theme customization experience.
Clean, Lean, and Mean
Design is the tip of the iceberg, what never meets the eye is the code underneath.We go to great lengths to keep it clean, lean, and mean.
Ready to go!with all essential features required to create modern & beautiful websites.
Saraswathi unites the best of both worlds – offers beautiful design & features yet it is incredibly simple to use, with very little setup and no need for coding. It is also fast & light, providing enough room for websites to add specific features they might need through plugins, skins or child themes.
Responsive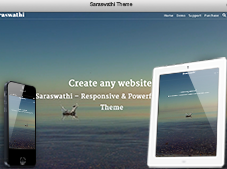 Saraswathi is progressively responsive designed for the mobile first, every element uses optimum resources and scales perfectly with screen size.
4K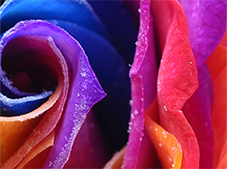 Our design incorporates typography, styling, and icons that look clear and crisp on High DPI 4K displays.
Menus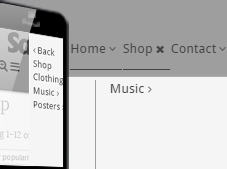 Choose between responsive dropdown or mega menu that transforms itself to a sleek tap and swipe menu on smaller screens respectively.
Material Design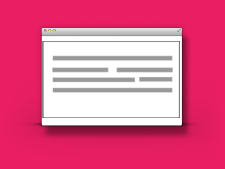 The default framework in Saraswathi theme uses Google's material design guidelines. A modern and innovative design system of visual, motion, and interactive design that adapts across platforms and devices.
Colors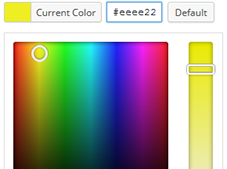 Color picker with 16 million colors to create your own or use saraswathi's color palette.Every option has specific material design color code as a guide to select colors that work harmoniously with each other.
Backgrounds
Make your website design aesthetically unique with custom color, image, pattern, or animated gradient backgrounds.
Blog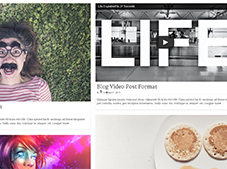 Multiple post layouts, infinite scroll, post formats, responsive gallery, mobile optimised post navigation, translation, and more features to create blogs that are unique, interactive, and easy to read.
Portfolio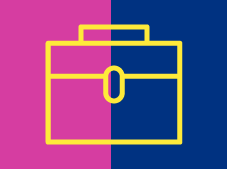 Showcase your work with pride by creating an awesome & unique portfolio with support for video, image, categories and custom fields.
E-commerce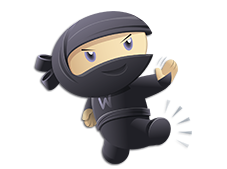 Create a full fledged eCommerce business using WordPress, Saraswathi, and WooCommerce with ease.
Typography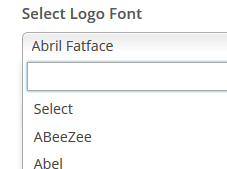 Make readable & appealing content with complete google fonts library.Select font size and filter fonts based on weights & scripts, this eliminates unnecessary font downloads and optimizing your google CDN requests.
SEO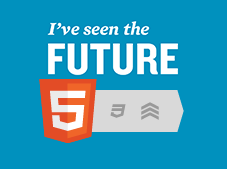 We built Saraswathi with semantic HTML5 markup along with RDFa, microdata, and microformats providing meaning to page structures. This enables better communication with search engines and users.
Speed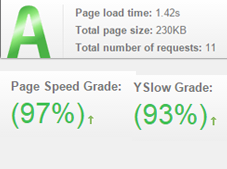 Get a competitive advantage using saraswathi. Every line of code has been added with performance in mind ensuring faster page loads because speed matters.
Slider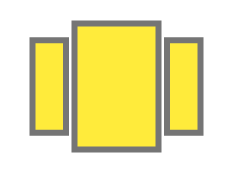 A responsive content slider widget that looks elegant and sleek in any widget area.Hey! it is also extremely customizable with options to change layout, slides, animation, sizes and content post types…
Widget Areas
Instantly add content and features to change the design and structure of any webpage with the help of widget areas.Did you know that you can choose the number and location of such widget areas.
Shortcodes
Comes with an arsenal of shortcodes but If that doesn't cut it, create your own shortcodes with content templater.
Page Templates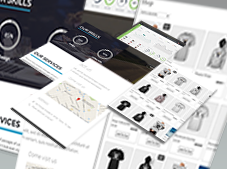 Need single page designs? Use quicknav shortcode for navigation and array of custom page templates to create landing pages that demands users attention.
Flexible Layout
Have complete control of site layout with options to set the width for logo, main body, sidebars, widgets, and content.
Site Tiles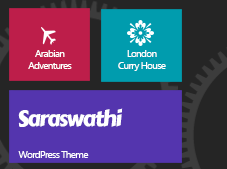 Supports WordPress 4.3's new inbuilt site icon feature for Microsoft live tiles and Apple touch icon.Allows users to add website to start screen of their devices.
Backup & Share
Export saraswathi theme settings to a file.This feature also allows you to download or share backedup settings files with Saraswathi theme community members on our forum.
Automatic Updates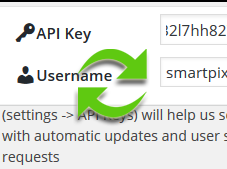 Never miss an update again with automatic notification about updates via WordPress's native update system
Support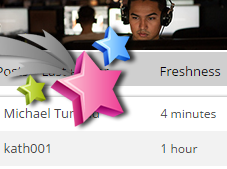 Every product from Smartpixels comes with a guarantee of quick support.
Demo Import
To help you start exploring the features and options of the theme we have included the data from demos in theme package
RTL & Translation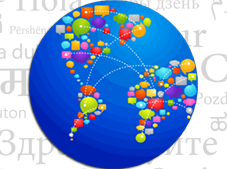 We have made it easy and quick to translate all the theme files and to support languages written from Right-To-Left.
Accessible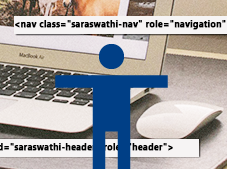 Your content will be accessible to people with disabilities with judicious use of WAI-ARIA attributes throughout the theme.